Butt Hut
All Your Tobacco Needs
Cigarettes at outlet prices
.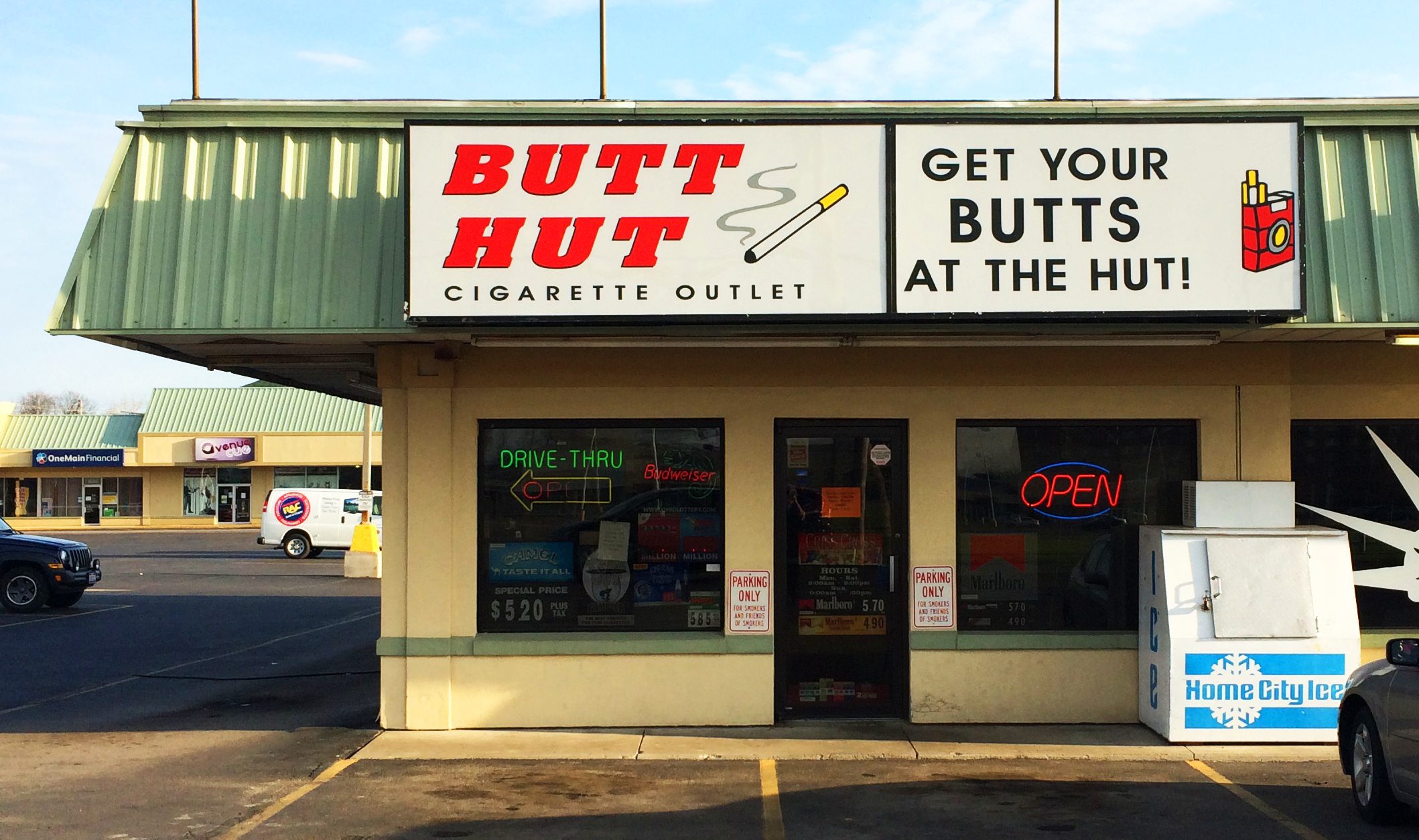 Huge selection of electronic cigarettes
and vaping supplies.
Little filtered cigars. Premium cigars.
Roll your own tobacco and accessories.
Lottery. Gift cards. Hookahs and Hookah tobacco.
Glass tobacco pipes and accessories.
Ice cold beer, pop and energy drinks.
Fast and easy drive up window.
Sit and scratch your lotto.
Smoking allowed in stores. Free Wi-Fi.
Visit the Butt Hut Girls. They love you.
FINDLAY BUTT HUT
1928 Tiffin Ave., Findlay, OH 45840
In front of Hobby Lobby, easy in and out.
419-420-9966
HOURS:
Monday-Saturday
8:00AM-10:00PM
Sunday
9:00AM-9:00PM
FOSTORIA BUTT HUT
1405 N. Countyline, Fostoria, OH 44830
Bright Yellow Building
419-436-1422
HOURS:
Monday-Saturday
9:00AM-9:00PM
Sunday
10:00AM-7:00PM
GET YOUR BUTTS AT THE HUT